Creating Perfect Acoustics Anywhere
.
Aura - Baffle
Sustainable Acoustics
Performance
Absorption coefficient - 30mm
/ 50mm
Features
Type:
Absorber

Absortion Range:
200 Hz to 5000 Hz

Acoustic Class: C
Purpose
- RT reduction
- Improving speech intelligibility
- High frequency absorption
- Reducing excessive reverberation
Aura baffle is a perfect solution for large scale, open plan applications that require a durable, high performance acoustic treatment. Made from non-woven recycled PET, this ecologically sustainable panel is available in sleek black and white finishes. It is hard-wearing, UV resistant, humidity resistant and easily cleanable.
Aura Baffle is installed with an included easy-to-use, adjustable height hanging system.


The most common ocean pollution - PET plastic bottles - can be recycled into a hard-wiring flexible acoustic metamaterial with exceptional performance.

Class 1 product according OEKO-TEX@ Standard 100.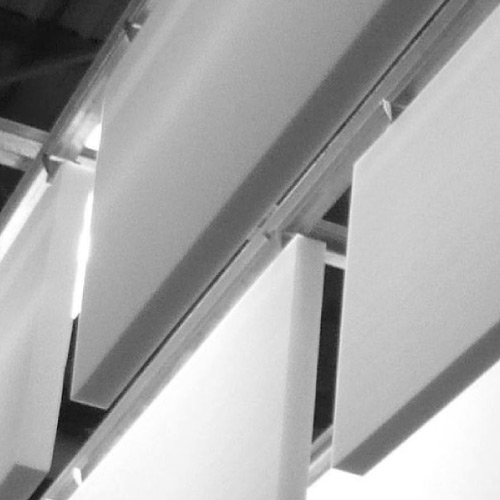 Discreet performance
Recommended for
- Restaurants
- Canteens
- Factories
Available fire rate:
FR | Fire Retardant
Material:
- Sound PET
- Density: 40 kg/m3
Class 1 product according to OEKO-TEX@ Standard 100
Dimensions:
1190x595x30mm
Installation:
Ceiling suspension kit included
Compatible with Gripple Angel Hanger
- Feeding with Hook
Aura - Baffle
Discreet performance
Overview
Purpose
- RT reduction
- Improving speech intelligibility
- High frequency absorption
- Reducing excessive reverberation
Recommended for
- Restaurants
- Canteens
- Factories
Type:
Absorber

Absorption range: 200 Hz to 5000 Hz



Available fire rates:
FR | Fire Retardant
Material:
- Sound PET
- Density: 40 kg/m3
Class 1 product according to OEKO-TEX@ Standard 100
Installation:
Ceiling suspension kit included

Compatible with Gripple Angel Hanger
- Feeding with Hook
Dimensions:
FR-P | 1190x595x30mm