Desks
Basic series
Features
Type:
Studio desk

Recommended for:
Recording studio
Sessiondesk modular system gives you the possibility to easily change your desk configuration. Just add new parts to expand your workspace. The modular systems are shaped of lining wood originally used for building indestructible flight-cases.
The Trapez is the classic recording desk, giving you total access to every mixing gear without leaving the sweet spot between your speakers.
Available in 3 different sizes the Trapez is perfect to work with surround.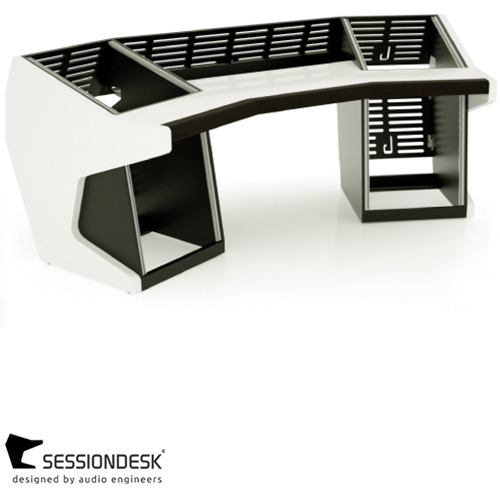 The session desk modular system
Purpose:
Recording

Specs:
Keyboard drawer optionally available

Dimensions:
Trapez-060 | 2420x920x1140mm
Trapez-080 | 2620x920x1140mm
Trapez-100 | 2820x920x1140mm
Overview
Type:
Studio desk
Recommended for:
Recording studio
Purpose:
Recording
Specs:
Keyboard drawer optionally available
Dimensions:
Trapez-060 | 2420x920x1140mm
Trapez-080 | 2620x920x1140mm
Trapez-100 | 2820x920x1140mm
Dimensions: